New Music Templates Are Here
Musicians, rejoice! We've rolled out some new one-pager templates. Now introducing:
On Tour
Simple and edgy. "On Tour" is the perfect website design for promoting your band when you're, well, "on tour."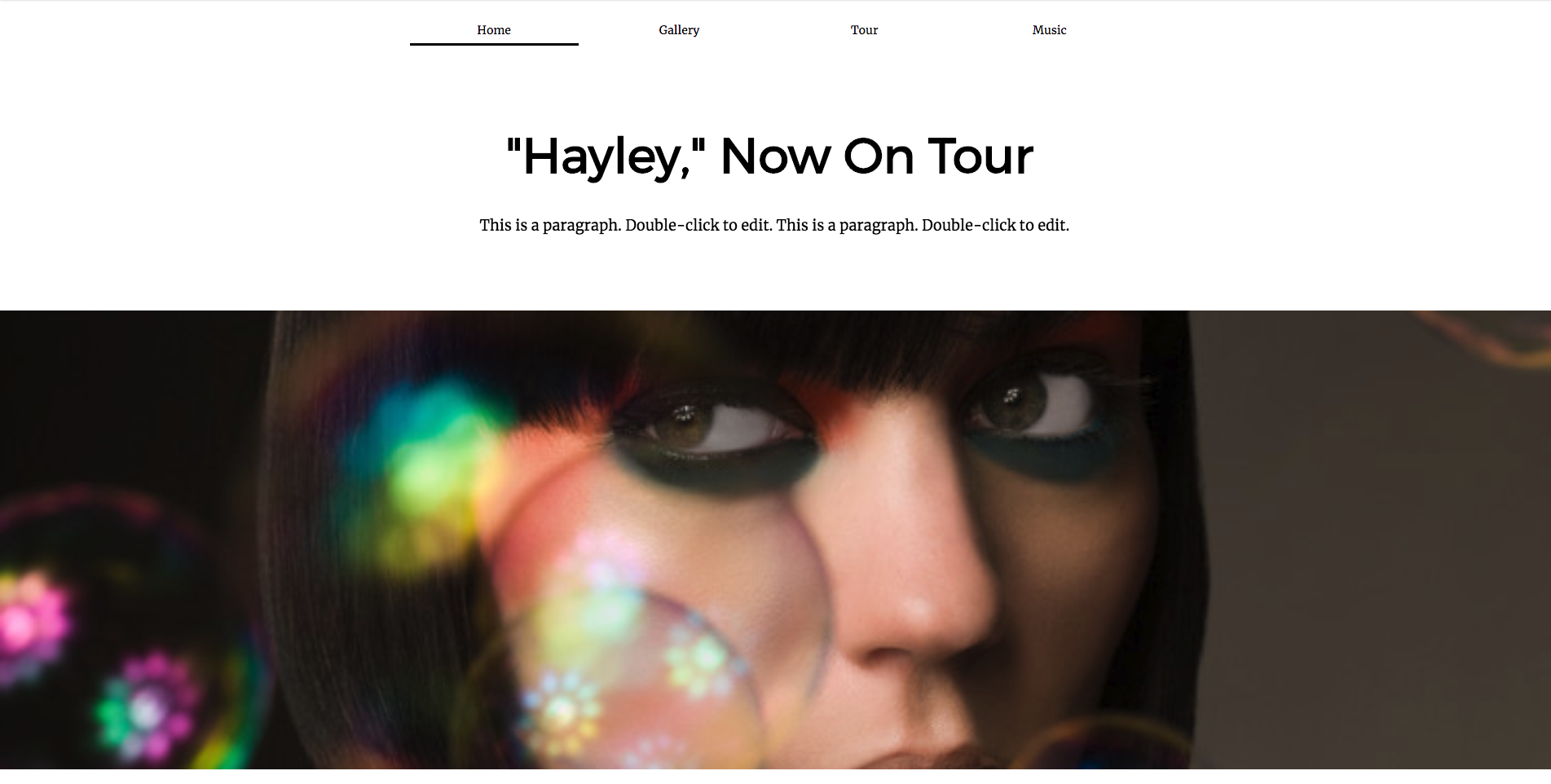 Rock Band
Rock Band is a classic music one-pager than can easily transform for your needs. With a simple image change, the design could be used by music teachers or recording artists.

Applause
This template deserves the recognition. Modern and beautiful, "Applause" is a great design for your music promotion.