You will now be given the Tracking ID.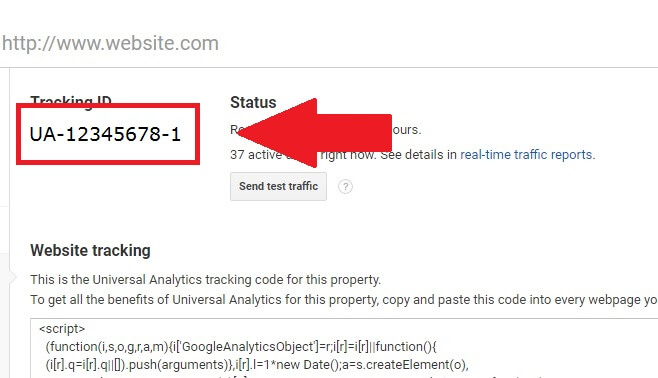 Just copy and paste the Tracking ID to the Google Analytics Code section of the site builder. You can find the Google Analytics Code section by clicking Site that's in the top toolbar, then Site Settings, and finally SEO & Analytics. Once you're done pasting your Tracking ID, remember to click Save that's at the bottom of the page.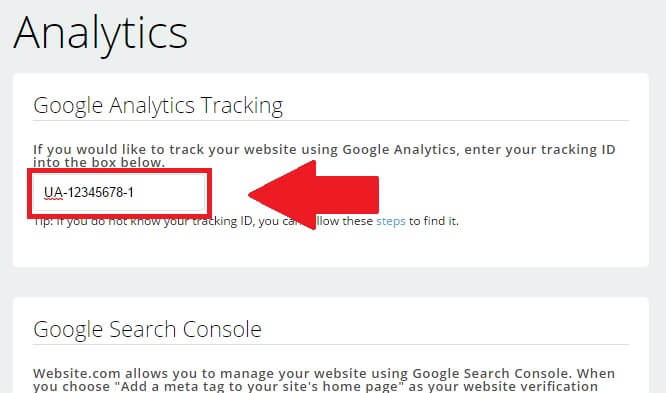 If you ever lose your Tracking ID, you can find it in Google Analytics by going to Admin, then Tracking Info, and finally Tracking Code.